Black and White Forest cakes are among the most popular cakes for birthdays, enjoyed by people of all ages. But if you're tired of eating the same old cake and looking for something new, here are a few trendy alternatives to the ubiquitous Black Forest cake. And to buy a red bee birthday cake, visit Greatest Bakery:
Strawberry Cake
Eliza Leslie first popularised strawberry cakes in her recipe book during the 1840s. But they were made long before Miss Leslie introduced them. The Europeans used baking powder as a leavening agent, shortening, butter, cakes, and flour to make strawberry shortcakes. Today, they are one of the fastest-selling cakes in India and are loved by children for their sweet and sour taste. The tart flavour of the strawberries, when mixed with whipped cream, makes them delightful.
Red Velvet Cake
Red Velvet cakes were first introduced in the 19th century when people learnt how cocoa mixed with buttermilk and baking soda gave the flour its signature red colour. Later, during WW2, when the government rationed provisions, people began substituting cocoa and other ingredients with beet juice for that beautiful red colour. A Red Velvet Cake looks decadent but isn't as deathly sweet or decadently rich as a Black Forest cake.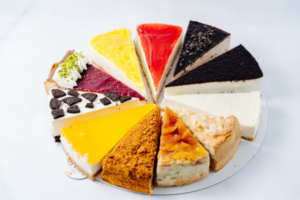 Pineapple Upside Down Cake
Pineapple cakes became popular in the mid-1920s in the United States when the Dole Pineapple Company sponsored a recipe contest based on pineapples. However, they were made for hundreds of years when people would cook them on cast-iron skillets over an open fire. If your children love the slight tartness of pineapples, visit us to buy your favourite pineapple cake.
Irish Coffee Cake
The Irish Coffee cake was inspired by Irish coffee by bakers who probably wanted to take the creamy and buttery Irish cream to the next level. While ordinary coffee cakes contain liquids like milk, here, you substitute it with Irish cream, giving it that trademark hint of vanilla and chocolate. Ideally, these cakes are eaten as coffee cakes, but we've given them a decadent twist with whipped cream and chocolate ganache.
Red Bee Cake
A red bee cake is a trendy option that combines chocolate, red velvet, and vanilla cake and is filled with butterscotch cream. At Greatest Bakery, we've created a special triple-layer delight-filling buttercream between the layers and topped with chocolate ganache and decadent slivers of chocolate. Visit us to order red bee cake online delivery today.
Devil's Cake
While a chocolate cake is dense, a Devil's Cake is even more dense thanks to the vegetable oil used to make them. Bakers also use baking soda, baking powder, and coffee for added flavour. Shredded beets were added not long ago to make the cake moist and sweet.
Icecream Cake
Who doesn't love ice creams and cakes? What if you combine ice cream and cakes to make delectable ice cream cakes? They are easy to make, taste yummy, and come in hundreds of flavours.
Honey Cake
Honey cakes are a Jewish Rosh Hashanah staple. In fact, they are one of the oldest desserts in the world, made by ancient Egyptians. In India, they were popularly sold in Iyengar Bakeries and a childhood staple of many.
Carrot Cake
Carrot cakes were probably first made in the palace of King Louis XVI but popularised during WWII when rationing meant luxury ingredients weren't abundant. While they aren't popular as birthday cakes, they're popular as tea cakes.
Vancho Cake
A vancho cake is a delightful alternative to a Black Forest cake with a combination of chocolate and vanilla cake and topped with white and dark chocolate ganache.